common sense construction excellence
What is Construction Management?
Construction Management is a delivery model that enables greater collaboration early in a project. There are two types of CM models, and each has its own place within the construction process. Shireman Construction was an industry leader in adopting the CM model back in 1970. Put us to the test on your CM project.
Construction Manager-as-Agent (CMa)
Construction Manager-as-Agent (CMa), also known as construction manager-as-advisor, places the CM in an advisory role as an agent to the owner. Essentially the CM manages the construction project for the client and offers independent judgment. In this type of delivery method, the CMa provides their expertise and knowledge and helps the owner make decisions before, during, or even after the construction process. The CMA is brought in early in the decision phase.
Construction Manager as Constructor (CMc)
The Construction Manager as Constructor (CMc) is brought on in the preconstruction phase to provide collaboration and input from the beginning of the project. The CMc and Architect work together to develop the major elements of the project. Once the construction phase begins, the CMc performs the construction and the Architect provides the contract administration services as it would in a design-bid-build project.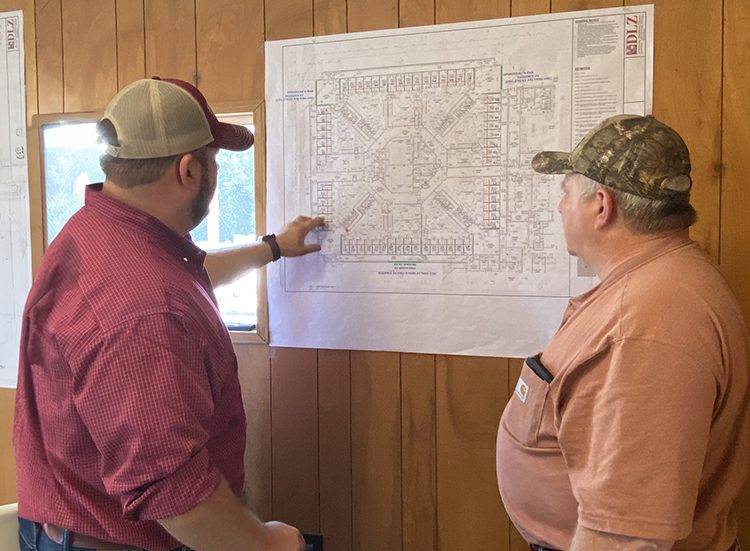 Shireman Construction's Strength as Construction Managers
Shireman Construction was one of the early adopters of the Construction Management method. We recognized early on that most cost savings could be found during the design phase of a project. Our intimate knowledge of materials and resources, particularly in the Southern Indiana/Kentuckiana market, allows us to maximize your budget. In addition, our innate leadership and scheduling skills naturally led us to adopt the CM method back in 1970. Since that time, we've saved our clients hundreds of thousands of dollars.
As Construction Manager, Shireman acts on behalf of the owner to oversee every detail of the construction process. As a result, we ensure the project moves forward, stays on schedule, provides high quality, and is within (or under) budget. In addition, Shireman navigates the 10,000+ construction details, reducing risks and headaches for public and private owners.
Our extensive experience in Construction Management equals millions of dollars in construction value for public and government projects. Our project managers have grown up in the business, so they understand the daily issues that can crop up on a site, as we head off issues before they occur. Our clients say that this is just one thing they appreciate most and sets us apart from the competition.
Learn more about the CM process and see samples of our work below.
"The level of professionalism and performance has been above expectations."
Richard Bader, Fire Chief
Georgetown Fire Protection District
Construction Management Projects