common sense construction excellence
"In my 25 years as an Architect practicing in Indiana, I have found Shireman Construction to be one of the finest G.C. and Construction Managers in the State. When problems arise, they will not walk away. Instead, they are real people you can talk with in finding a reasonable solution for everyone involved."
Hal E. Kovert, AIA
Kovert Hawkins Architects

CONSTRUCTION EXCELLENCE
Shireman Construction was founded on construction excellence. James L. Shireman, our founder, left a legacy of quality and craftsmanship. Since 1957, we've continued to nurture the attention to detail that our second and third-generation craftsmen embrace. We also continue to refine our definition of quality. We research new technologies and materials and adopt those that help achieve our goal of providing every Shireman client with a quality project on time and within budget.
We focus intense service on a small number of projects, allowing us to be more responsive to the Owner. We navigate the complexities of the construction process with experience and a common-sense approach, eliminating much of the stress for our clients. Attention to detail ensures quality and long-term satisfaction resulting in our clients hiring us again and again.

School Construction
Shireman works diligently on our school clients' behalf to provide quality, long-lasting structures designed for future expansion. Whether new construction, additions, or renovating existing structures, we've got the experience. We're pros at phasing the construction process to ensure safety and minimize construction interference during class time. Check out our school projects and read what our clients have to say about their projects and their Shireman construction experience.
Jail Construction
Through the years, we've honed our skills working with many jails, police offices, and high-profile jobs. These projects are always politically charged. The best way to maintain good public relations is with a conservative budget and well-managed project. Our team has the experience, skill, and political savvy to head off issues before they happen. We've also established long-term mutual respect with local and regional subcontractors. We have a reputation for running a fair and well-organized project. This translates into more quality subcontractor bids and keeps local dollars in your county. But it's the client's word that speaks most authentically to the quality and value of our work, and our ability to establish a quality team atmosphere.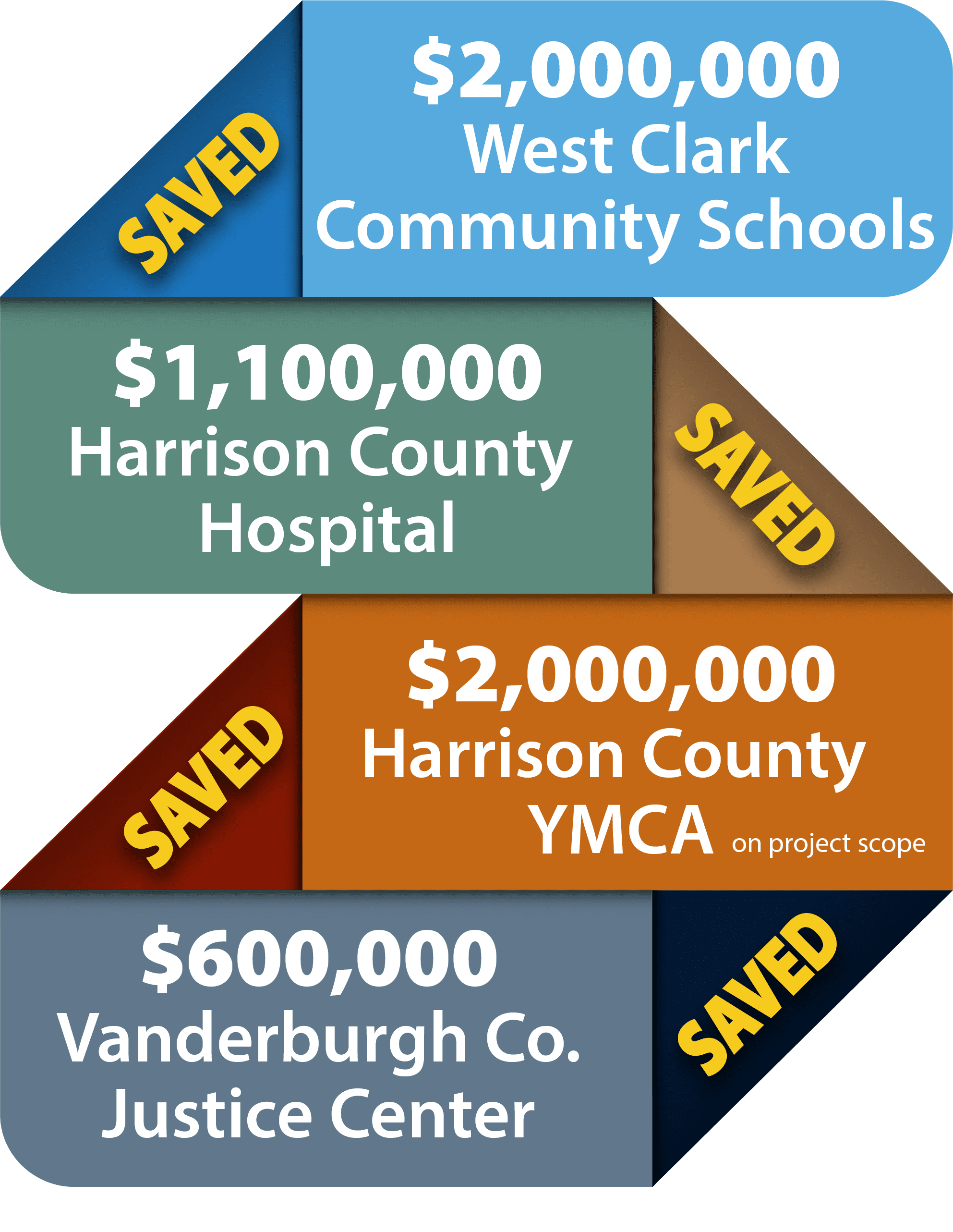 Churches
Every new construction, addition, or renovation project requires good communication. We work closely with our clients to make sure that we understand their needs before we begin. We are general contractors, design-builders, and construction managers, so we bring insights into the building process that can often save you money and/or enhance your project. We remain good stewards of our client's funds.
Recreational Centers
From multi-million-dollar projects to the local baseball diamond's concession stand. We're here for our communities. Please review our Recreation Center projects. We've included construction information about each project so you can see how we handle complex building situations and still provide a quality project on time and within budget.
Hospitals and Healthcare Centers
There are many complexities when constructing hospitals and healthcare centers. Our experienced project managers have extensive experience in complex issues, strong people skills, and the know-how to anticipate issues before they occur. This saves your project time and money. Please note the hundreds of thousands of dollars we've saved our clients on our Healthcare project pages.
Government Buildings
Budget and schedule are always important factors, even more so for Government projects. We work in this region daily and have intimate knowledge of the local suppliers and service providers. But there is also a human element that must be considered. Workflow, space issues, and human comfort are just as important as meeting federally required guidelines. Our work as Construction Managers, General Contractors, and Design-Builders gives us insight into design and budget options. This often allows us to improve the project without affecting time or budget.
Industrial Projects
We're experts at phasing projects to enable fast-track construction. Corners are never cut to make that happen. Quality and construction excellence is always goal #1. We've been challenged with many interesting circumstances, including tough FDA regulations requiring strict cleanliness and climate-controlled standards and mandated move-in dates. We invite you to review our industrial project descriptions which include brief summaries of each project challenge and how we met them.
Commercial Constructions
Time is money and maintaining a schedule is important to your commercial project. One of our strengths is understanding how to plan and schedule construction workflow to include contingencies for weather, supply shortages, and even pandemic-related shutdowns. Our goal on every project is to deliver you a quality project, within budget and on time!
Historic Buildings
Historic buildings hold special significance to communities and require a unique set of skills. We've had the privilege of working on many historic buildings within the Kentuckiana region, from renovating a historic jail to an interactive museum to preserving a beloved and historic gymnasium in the middle of an extensive school renovation. Your concerns are our concerns and we have extensive experience working as a team with the varying state, federal and local officials involved. Call us. We're happy to discuss your historic project.
We are ready to put our seasoned experience to work for you!