common sense construction excellence
"Very effective, never a lapse in oversight, attention to detail,
great work ethic with moral values, on time under budget."
James Goldman, Chairman, Harrison County Board of Commissioners

Shireman Construction is a family-owned firm that believes in focusing intense service on a small number of projects using innovative methods and a common-sense approach. That's been our business focus since 1957 and we're very good at it.
Shireman brings a unique set of skills to the table and those skills bring tangible results to our clients. It's not about "getting the job." It's about listening, securing the appropriate permits, creating workspaces that are safe, secure, have an easy workflow, provide flexibility, and are high quality, delivered on time and within budget. We build it right from the start. You can be assured that we keep everything on track while guarding your best interests from preconstruction through the commissioning process and beyond. This focus makes a difference, just ask our clients
What is it that makes Shireman your best option?
Integrity
Superior track record providing quality projects on schedule and within budget
Superior communication, eliminating headaches for the owner
Ability to build an environment that fosters teamwork
Insights on the best materials and methods for construction in this region
Ability to anticipate issues before they happen, saving money and time
Mutual respect with sub-contractors and suppliers
We're here and available before, during, and after the job.
What does this mean for you and your project? Read on.
We're not the largest firm, but we run with the big dogs

Shireman Construction is not the largest construction company, but we put our skills, track record, and reputation up against the biggest firms in the Midwest daily. Over $700 Million of construction projects within the Southern Indiana/Kentuckiana area are Shireman projects – from multi-million-dollar jails and schools to highly specialized medical and industrial projects, from new commercial construction projects to renovations of historic sites. How do we do it? We keep our eye on the goal and our goal is simple:
We focus intense service on a small number of projects. We navigate the complexities of construction and deliver outstanding results.
Once the contract is signed, we go to work. Our small but mighty team begins the communication and research process. We ask questions upfront, enlist all our experienced project managers' knowledge in team meetings, and anticipate issues that could arise before they happen. This is key to both schedule and budget because most cost savings are made during the pre-construction phase. That means savings to you without sacrificing anything.
"Unlike the bigger statewide firms, you advocate for the owner, which ultimately benefits those whose dollars are being spent. Your firm provides quality management."
Tom Doddridge, Superintendent
Crawford County Community School Corp
Innovation, Common Sense, and Integrity
Shireman keeps abreast of the latest innovations in the construction industry. We're constantly reading and attending educational seminars regarding new materials, construction systems, and services available in all the fields of construction including jail and school construction. Our secure, cloud-based project software system allows the entire team (Owners, Stakeholders, Contractors, Architects, and Engineers) to have quick access to key details related to the job 24/7. Any changes or issues that could come up are dealt with quickly.
Our founder, James L. Shireman was an innovator himself, but he also believed that integrity must remain at your core. It may sound a bit old-fashioned, but we realize that innovation blended with traditional values is a pretty darn good combination. Shireman has always had a reputation for running honest, well-managed, no-nonsense projects. Three generations later, we're still nurturing innovation and integrity with a common-sense approach. Because of that, we get the best subcontractors and the best bids on projects which results in a better project for you.
"Our agency has handled the bonding needs for Shireman Construction since 1967. Not once during this 52 year period have we received the first telephone call arising from a dispute or disagreement on any project. This 3rd generation firm has developed one of the finest reputations in Southern Indiana…."
William A. Kantlehner, III, President
Garrett-Stotz Company
We navigate the 10,000 + decisions of the construction process reducing construction headaches for our clients. When we're on the job, we come to you with solutions, not problems. So relax, focus on your work. We've got you covered.
But it is not our word, but the clients', that speaks most authentically to our reputation.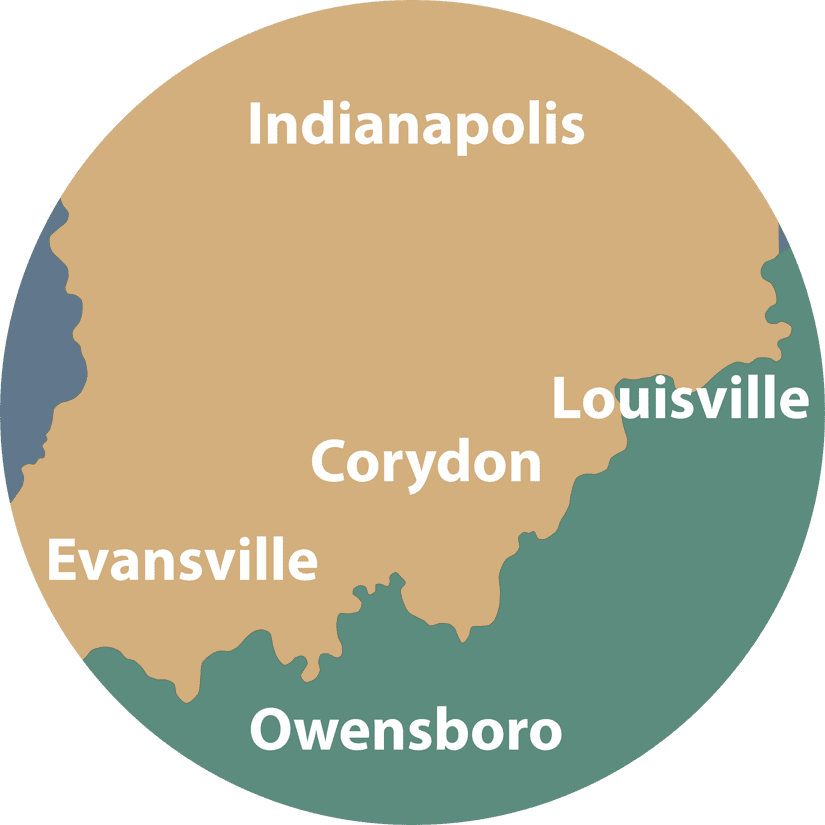 "The Shireman firm brings that something extra to the table. They care for their customers and they make you feel like part of the family. They take great pride in their reputation, accomplishments, and work very hard to meet the needs of their customers."
Michael E. Sesko, Construction Project Manager
Caesars Indiana