Our goal is simple…
We focus intense service on a select number of projects. We navigate the complexities of construction with common-sense excellence and deliver outstanding results.

Shireman navigates the complexities of construction and delivers facilities that meet the needs of those who inhabit the space – and we build it on time and within budget. Regardless if you hire us as a Construction Manager, Design-Builder, or General Contractor, we guide you through the building process. We take on the tens of thousands of daily decisions and guard what is most important to you. We don't disappear when the project is over. If you have a question or concern, give us a call. We're here.
Not sure which delivery service you need? Call us; we're happy to sit down with you to discuss the pros and cons of each service type, given your specific project.


Navigating the complexities of construction and delivering results
Shireman's not the largest construction company in the midwest, but we put our skills and reputation up against the largest firms in the Midwest daily. We are a family-owned firm that believes in focusing intense service on a small number of projects using innovative methods and a common-sense approach. That's been our business focus since 1957, and we're very good at it.
Shireman brings a unique set of skills to the table, bringing tangible results to our clients. It's not about getting the job. It's about listening, then creating safe, secure workplaces that have an easy workflow, provide flexibility, are high quality, delivered on time and within budget. We build it right from the start. You can be sure that we keep everything on track, and we guard your best interests – always. It makes a difference, and clients recognize it.
"A demonstrated ability to foresee conflicts and be proactive in dealing with them.  The right-sized company. Their clients are important to them and they have all the resources to provide excellent results."
Hank Taylor, VP, Eagle Steel Products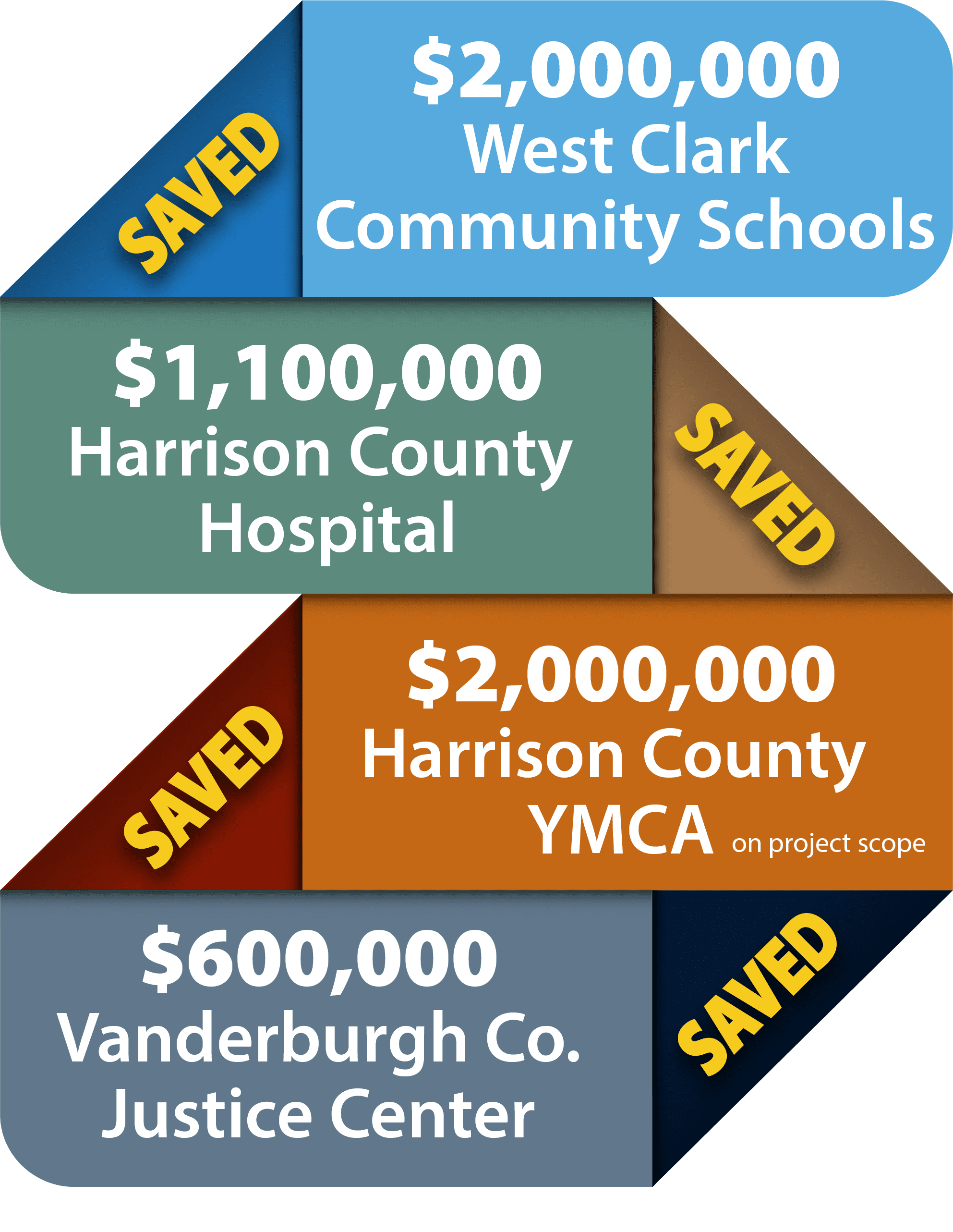 "In every project, we knew we could count on Shireman. Their extensive knowledge and understanding of schools and construction has saved our district a considerable amount of time and money. It is without hesitation that I would recommend Shireman Construction… They stand beside you after the project is over. The same cannot be said for others."
Lance Richards, Superintendent
North Harrison Community Schools