Medical Construction Projects
common sense construction excellence
"Whether Shireman is involved as CM, Consultant, or GC, I feel the owner will greatly benefit from the level of personal commitment that they bring to every project, resulting in a quality project that is on time and under budget."
Jeff Davis, CFO
Harrison County Hospital
Our Focus on Healthcare Projects
Our Philosophy
Shireman works closely with the client, their consultants, staff, administration, and architects to focus on multiple changes occurring in this industry. Our goal is to provide safe, flexible facilities that meet current and future needs. Because of the critical need for prompt healthcare needs for a community, scheduling is important. Phasing and being able to work fluidly is important. We remain vigilant in balancing constructability and design and anticipating potential issues before they become costly/timely problems.
Pre-Construction
The healthcare industry is changing rapidly. The preconstruction phase must remain flexible and fluid right up to the final drawings and operation stages. Technology changes, government changes, and client needs must be factored in until the last day. Shireman is constantly investigating and researching these changes to best advise our clients.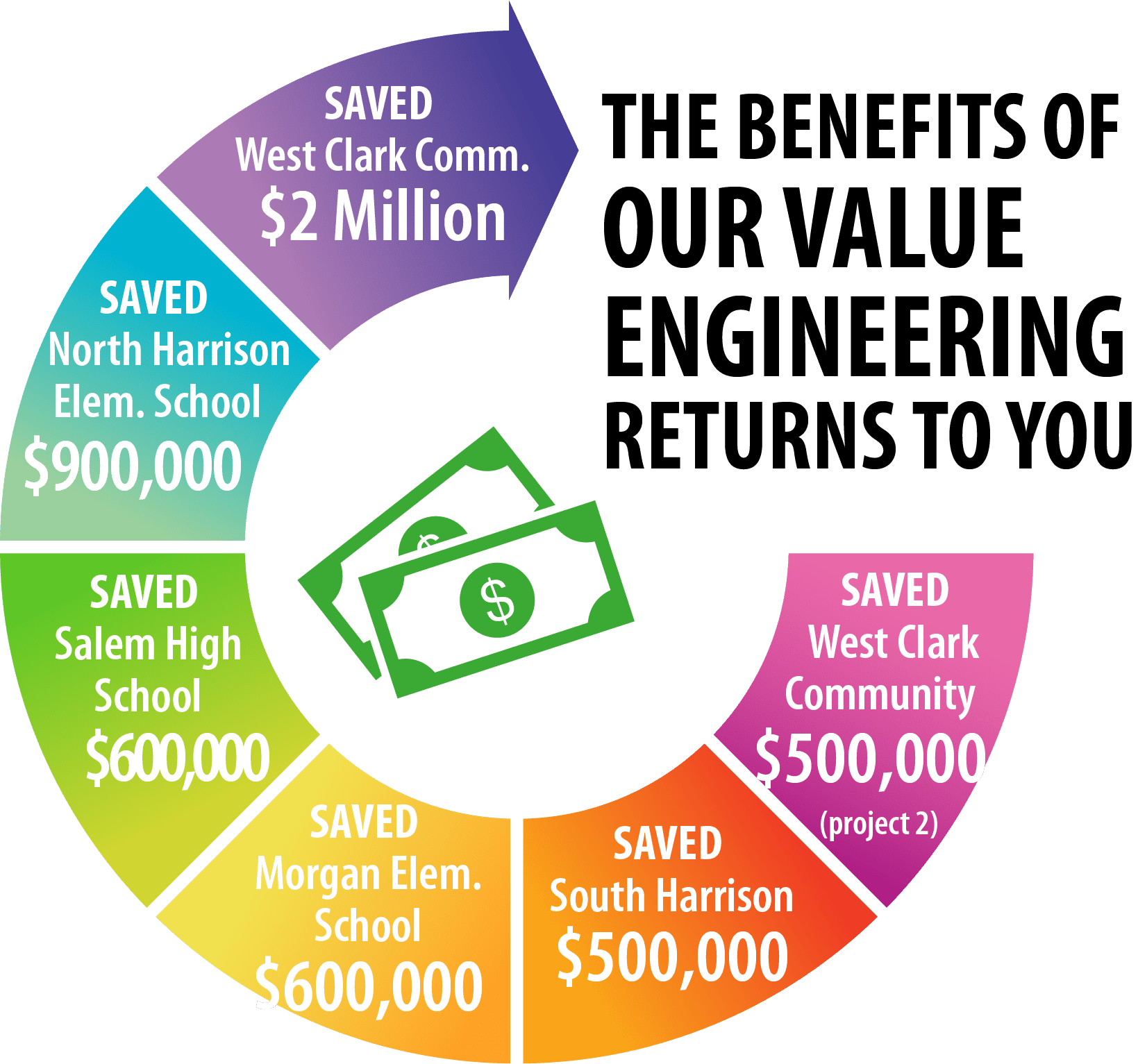 Phasing
Phasing becomes an art form when remodeling or providing an addition. Keeping a healthcare facility in operation requires pinpoint planning and accuracy, which demands constant communication. This is one of our strengths. But don't just accept our word for it. Please read through our many testimonials from clients in the healthcare and other industries.
Construction
During the construction phase, our highest priority becomes infection control and protocols related to that. We lead the discussion and process on air barriers, people barriers, noise control, trash control, air filtering, and negative air pressure. As construction leaders, we provide a high-quality finish and complete the project as quickly as possible within budget.
Safety
Every progress meeting leads off with a safety discussion. All prime contractors and the Shireman team maintain a written safety plan on site. In addition, our project managers are 10-hours or more OSHA certified, meaning they have been independently trained on construction safety and federal regulations. The Shireman team also has CPR and first aid training annually. We also require prime contractors to have background checks on all their workers and an independent drug-testing system.
Things To Consider When Building A Hospital or Healthcare Facility
The Architect and consultants must have specialized teams who have demonstrated experience to carry out the task. Ask the right questions. If you need assistance in determining those questions, contact us. We are veterans in the industry and have seen what design elements work and which can present problems.
This industry is constantly changing, so all finished construction needs to be designed for flexibility and change.
Design and build for efficient staff and materials flow.
Have you considered how to balance separation and customer care for the general public and patients?
HVAC systems need to meet industry standards, be efficient, as quiet as possible and have state-of-the-art filtering systems.
Acoustics is an important factor to consider for HIPAA privacy, patient comfort, and accurate transfer of information. Many facilities are well-designed for function but lack good acoustic design.
Have you allowed for easy traffic flow and drop-off for patients with limited mobility?
Is there ample parking that is well-lit and secure?
Have you considered the best placement for utilities so that it doesn't interfere with future expansion? This can be a costly fix down the road.