Government Construction Projects
common sense construction excellence
"We are entrusted Shireman with our $16.8 million jail and courthouse project. We believe that communication is the key and we would rate them as 'Excellent' in that and many other areas."
M. Edward Meyer, President, Ralph Guthrie, Vicky Kent-Haire
Board of Commissioners of Clark County, Indiana
Our Focus on Government Projects
Our Philosophy
Government buildings require durability, additional safety measures, and flexibility. Shireman brings value to our clients and ensures that they get what they need both now and in the future. The Owner knows how they need the facility to perform. We have construction expertise to bring additional insights that balance the Owner's needs with cost and time measures.
We spend time up front to make sure we understand and advise you in the best way possible for current and future needs. We consider site selection, expandability, aesthetics, flexibility, cost, quality, and timing. Then advise on materials and systems that are readily available and allow substitutions so construction Government buildings will be durable for the long haul and can maintain an official appearance, easy navigation, and can move forward steadily and effectively even during supply chain challenges.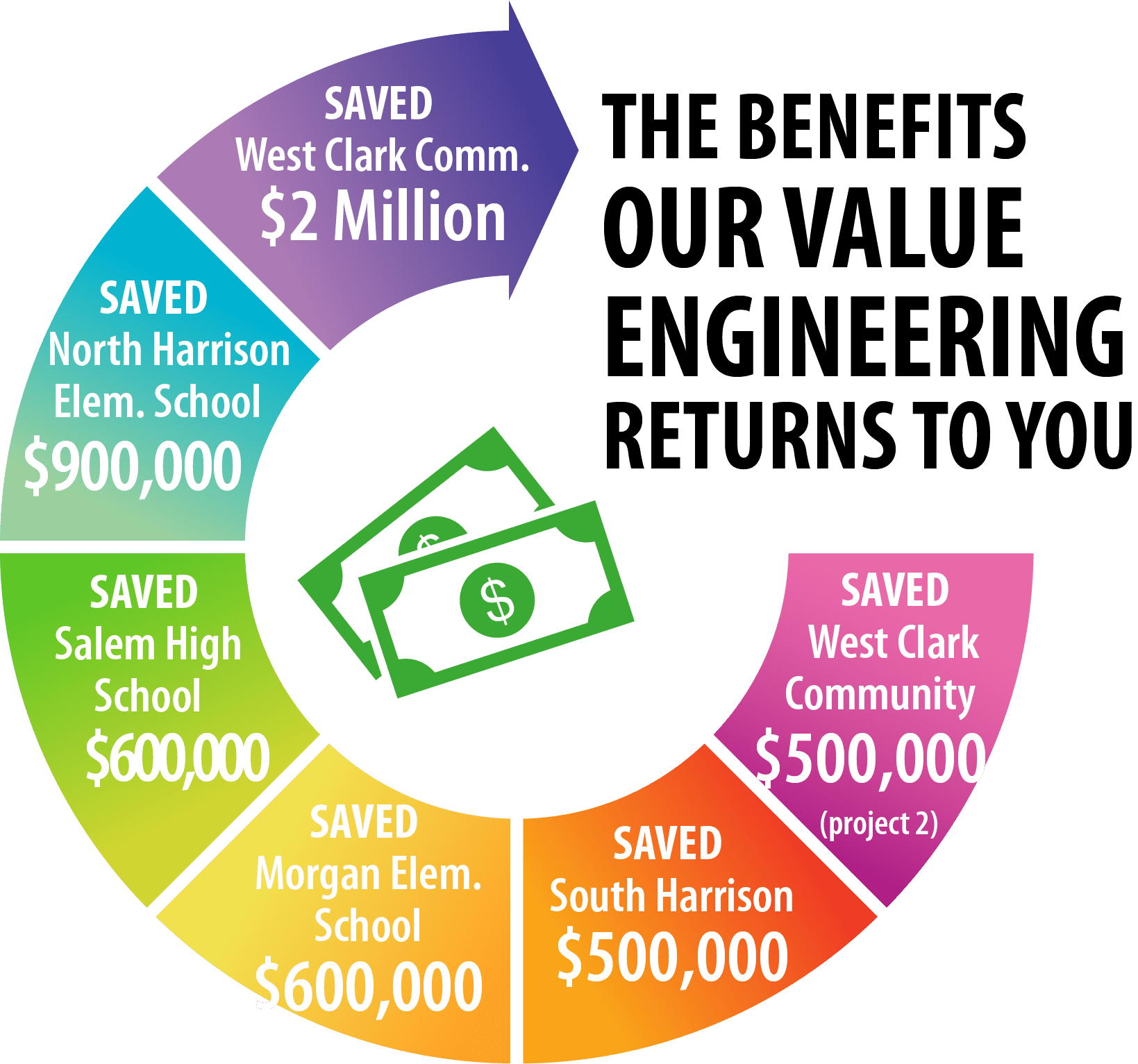 Pre-Construction
We verify with clients that all permits are in place, codes followed, Owner and staff inputs and considered and documented. We carefully study the design, and people flow in terms of employees and visitors. We also consider all HVAC, plumbing and electrical, security system, energy efficiency measures, balance needs and cost versus budget.
Construction
We engage the best team of craftsmen and develop protocols to create the highest quality, on-time, on-budget outcome. Anticipating challenges and then mitigating them before they occur is critical and saves time, money, and headaches for the client. Based upon many years of experience this is one of the areas we really shine. We push the progress and manage the communication systems required to deliver the desired outcomes on time and within budget.
Safety
Every progress meeting leads off with a discussion about safety. We maintain a written safety plan on site. Our project managers are 10-hours or more OSHA certified, meaning they have been independently trained on construction safety and federal regulations. The Shireman team also has CPR and first aid training annually. Safety is not only good for workers. It speeds up the process and preserves the project budget.
Things To Consider When Constructing a Government Building
Consider special filters in the HVAC system, such as Ultraviolet light or ionization filters to block out more allergens and viruses.
Separation of the General public with Government office workers. There must be a balance in the design to allow customer services with common-sense safety and separation.
We must have a design that considers more and more customers will want to interact with their government online and avoid face-to-face. However, face-to-face cannot be ignored. This goes for public meetings as well.
Government building designs must be more durable than most other designs. Government buildings tend to stay in one place for decades. It's not a building that will be easily sold off or abandoned.
Have you evaluated various energy efficiency techniques, efficient people flow, intentional storage, expansion, and good acoustics?
Taxpayers will expect their government buildings to be aesthetically pleasing but not excessive. There are several design and material options to achieve a good balance on this.
We must consider chasing grants to provide tornado construction techniques. A government building can be a gathering place for citizens during tornados or other severe weather.
Put our experience to work to deliver the project to you on time, within budget, and with first-class quality.