common sense construction excellence
"I have found (Shireman) to be above reproach in every respect. They have always been responsive to our needs and their workmanship is above our expectations."
Fred K. Cammack
Town Council President, Town of Corydon, Indiana
What is a
General Contractor (GC)?
A General Contractor (GC) is employed directly by the client in collaboration with the project's architect or engineer. In this delivery method, the general contractor is responsible for coordinating a project but may also act as the building designer. Learn about Shireman's Strengths and see some of our General Contracting projects below.
The role of a general contractor is to hire subcontractors with expertise specific to the job. GCs take care of the permitting process, bring in engineers and other experts when needed, and ensure all construction work is completed in accordance with the plans and specifications.
A general contractor does not define the scope of the work to be done. As a result, they rarely make design decisions, choose the finishes, or deal with all the small details involved in the pre-construction and design phase. A client receives design services when utilizing the Design-Build or CM approach.
Shireman Construction's Strength as General Contractor
There are a lot of Builders in this market. But the actual construction process is only about half of what goes into building your project. It's that other 50% that makes a building process a positive experience… or not.
What makes Shireman the best choice? It's our ability to anticipate problems before they happen and to safeguard our clients from the pitfalls of many building projects. It's our strength as leaders to keep our experienced craftsmen and subcontractors on track. And it's our knowledge of the materials, resources, and unique building conditions in this area.
Since 1957, Shireman has built hundreds of commercial, institutional, justice, and industrial projects throughout Southern Indiana and the Kentuckiana region. Our skilled craftsmen, led by experienced project managers, work together with the owner to build banks, churches, office buildings, medical offices, manufacturing facilities, distribution centers, jails, schools, and many other types of construction projects.
Our last name is on the company. We live in the area. We do business in many of the buildings we construct. The integrity that we were raised with keeps us grounded and pushes us forward to be the best Building Contractors in the region.
Do you have new construction, renovation, or new addition project? 
That's what we do.  Read what our clients say about our service.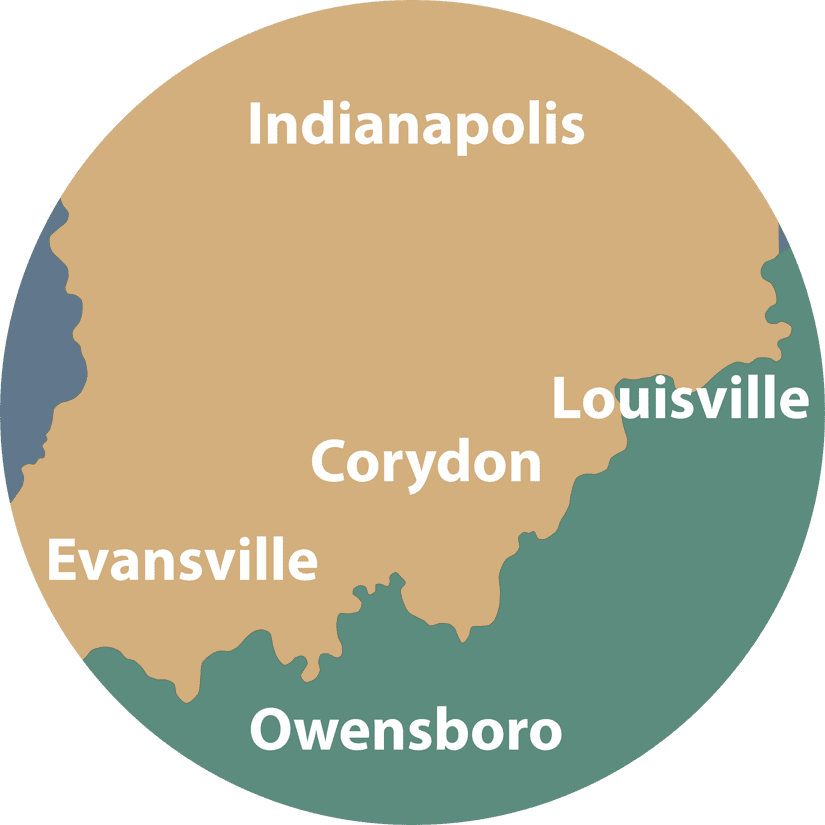 General Contractor Projects