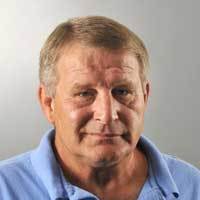 Quality Control | Site Superintendent
Jack has been a project manager for our firm for over 20 years. Like most of our field group, Jack is a 3rd generation master craftsman. He has worked his way through the trades and, by his skills and accomplishments, has climbed to a management position.
Jack is a hands-on, boots-on-the-ground leader and will never ask a contractor to perform something that he himself has not had to perform in his own career. He knows the business and knows how a project is brought together. Jack can see down the road and anticipate problems before they happen!