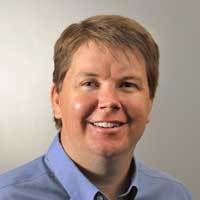 Partner in the Firm | Team Leader | Construction Manager
Jeff has been with the Shireman firm full-time since 2002. A third-generation builder, he learned the construction trade by starting out sweeping the floors for the family business at age 8.
He brings a strong background in estimating, budgeting, communication, and project management.
As a former newspaper reporter, Jeff also has excellent skills in public relations, and responsibility allocation, and can help owners get inside the heads of the media covering them.
Jeff is recognized as an up-and-coming regional leader, serving on the board of Metro United Way and the Kentucky-Indiana Exchange (formerly called the Regional Leadership Coalition) and working on cross-border communication and teamwork to solve big picture issues for our communities in the greater Louisville region. Jeff was also selected as Louisville Business First's "40 Under 40", a bright group of young professionals who are making important contributions in our business community.
Core Qualifications
BAJ – Indiana University 2002
Partner in the Firm
Board of Directors of the Harrison Co. Chamber of Commerce and past Chairman
Board of Directors of the Kentucky–Indiana Exchange
Founding member, One Southern Indiana Board of Dir.
Louisville Business First's "40 Under 40" 2017
Board of Directors of Metro United Way
Chair Metro United Way/Southern Indiana Board of Advisors
Board of Directors of Harrison County Community Foundation
Board of Advisors for Southern Indiana Small Business Development Center